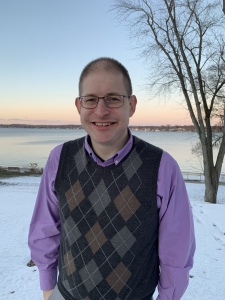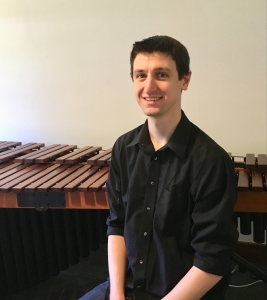 Mark Walton
(219) 365-9203 ext 7305
mwalton@lcscmail.com
Assistant Director / Percussion Specialist
Patrick Speranza
psperanz@lcscmail.com
Mark Walton has been the director of bands at Clark Middle School in St. John, IN since 2012.  He attended Anderson University in Indiana, where he earned his B.M. in Music Education.  During his time, he studied with John Huntoon and Dr. Jonathan Brooks.  During his collegiate years, Mr. Walton was a marching member of the Capital Regiment, Glassmen, and Phantom Regiment drum and bugle corps.  He currently plays euphonium with Windiana Concert Band of Northwest Indiana, and has composed works performed by the ensemble.  He is a member of the Indiana National Guard, serving as a euphonium player in the 38th Infantry Band in Indianapolis, IN.
As a teacher, Mr. Walton's ensembles have been recognized for their outstanding musical achievements by the Indiana State School Music Association and his students have been recognized by the Indiana Bandmaster's Association in all-region and Jr. all-state ensembles.  In 2017, Mr. Walton was recognized as one of Clark Middle Schools' "Most Influential Staff Members."  He regularly arranges and composes music for the bands at Clark Middle School.  
In addition to teaching, he completed the Chicago marathon in 2017 and a half-ironman in 2021.  He and his wife, Kelly live in Crown Point, IN where she is also a music teacher.
Patrick Speranza is the Percussion Director for the Lake Central School Corporation where he directs the Marching Percussion program, the Winter Percussion Ensemble, the Concert Percussion Ensemble and the percussion for the Concert Bands. Previously, Mr. Speranza worked as the Percussion Director at Munster High School. Under his direction, the Munster Winter Percussion Ensemble was named State Champion in Concert Open Class in 2018 and 2019. Mr. Speranza has also worked as an instructor for Marian Catholic High School and the Cavaliers Indoor Percussion Ensemble. 
As a performer, Mr. Speranza has been a member of the Civic Orchestra of Chicago and plays with many regional orchestras in the Chicago area. He has been a finalist in the Northwestern University University Concerto Competition, Semi-Finalist in the Southern California Marimba Competition, and the winner of the DePauw University Concerto Competition. Mr. Speranza has made international tours to Brazil and China and was a member of the Blue Stars Drum and Bugle Corps. Mr. Speranza's works for Percussion Ensemble are published by Tapspace Publications, and he is a frequently sought after arranger for marching band and indoor percussion. 
Mr. Speranza holds his Master's Degree in Music Performance from Northwestern University and his Bachelor's Degree in Music Education from DePauw University.